January 9th - February 18th
Let us hold you accountable for your goals during the New Year!
DEADLINE TO SIGN UP IS January 5th at 5PM PST / 7PM CST
See What Past Challenge Members Have To Say!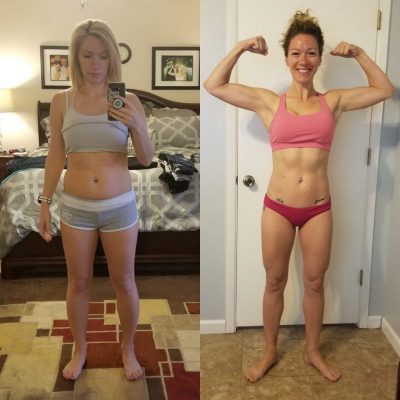 This challenge is built for any goal, whether you want to lose body fat, gain muscle, or maintain your physique while being challenged in the gym.
Your workouts will be a combination of functional training that targets cardio stamina and strength, along with standard bodybuilding workouts to ensure you're targeting every muscle group over time.
Your coach will give you initial macronutrient goals based on your application and goal. As with all of the MoverM challenges, there will be a focus on educating you about, and executing, a proper "Memories Over Macros" day where more flexibility with food is promoted.
💪 In-gym workouts for 8 weeks

6 workouts per week, 5 bodybuilding style and 1 functional workout. Gym option and home options*.

🏃‍♀️ Assigned weekly cardio based on your goals

Created by our expert team of coaches to help you hit your goals.

✅ Weekly check-ins with our team of coaches to report progress and compliance

You will be assigned to a coach unless you let us know your preference.

🍓 Weekly macro changes after you check-in

If necessary, based on your progress and goals.

🤝 Private Facebook group as a forum of support, motivation, and community building

Weekly challenges on the Facebook group, along with prizes.

😌 Mental health challenges built into your workout calendar

Ensuring you're not only growing physically but mentally too!

🎥 Weekly live video with Aubrie Bromlow

Includes educational topics, tips, answers to questions, and motivation!

🎁 Weekly Prizes

Keep it fun! We'll have prizes every week to keep you on your toes!

🛳 Win A FREE CRUISE IN 2023!!

Complete all your weekly check-ins and challenges to be entered to win a free cruise!
Challenge FAQs
When Is The Challenge?

January 9th - February 18th
When Will I Be Contacted After Applying?

You will be contacted by our team between January 4th-6th
When Will I Get My Program?

You will receive your programming and plans so that you are able to start on the start date of the challenge!
*Can I workout ONLY at Home?

Absolutely! Just remember that If you are working out from home, we do not modify the workouts to fit your specific needs or your equipment, but you can modify them on your own! Each workout has a gym/home option.
What Happens If I'm Not Contacted?
Do You Offer Refunds?

Sorry! Due to the nature of the challenge, no refunds will be issued after payment submission.
@tayylynn_8

"Hi Aubrie! I just wanted to say thank you sooooo much. I started my macros April 1st, so 2 1/2 months ago and this is my progress. I was 6 months PP then and thought I would be able to get back on my own being in sports and working out my whole life. But nothing was working! I seriously have my confidence back physically and with lifting.
Excited to see where the next 2 months takes me!"

@amber.herndon

Isn't it crazy how there's not much weight difference between both pics?! 💥 This isn't some temporary weight loss challenge. We give you knowledge and tools to carry with you for life. So proud of your hard work and dedication Amber 👏🏼 Next challenge starts on Monday!! Link in bio to sign up!

@ricmiller

Can we just give all the praise to @ricmiller?! Inflammation down, weight down, and body fat down 💥 We wish you could also see the face transformation - the BEFORE is an unhappy face and the AFTER?! HAPPY ALL OVER 👏🏼 When you are consistent, you see results. This was a lot of hard work that she put in over a year's time - AND SO WORTH IT!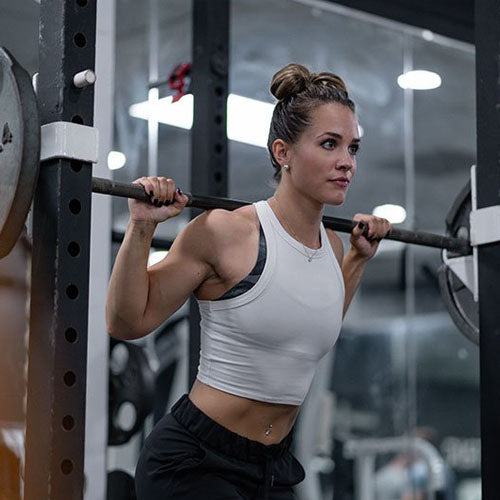 Let's Go! New Year Better Me!
Hey it's Aubrie! Now is your time to make the changes you've always dreamed of! Let my coaches and I help you hit your goals on this amazing 6week challenge. You got this.